This
post
was originally published on
this site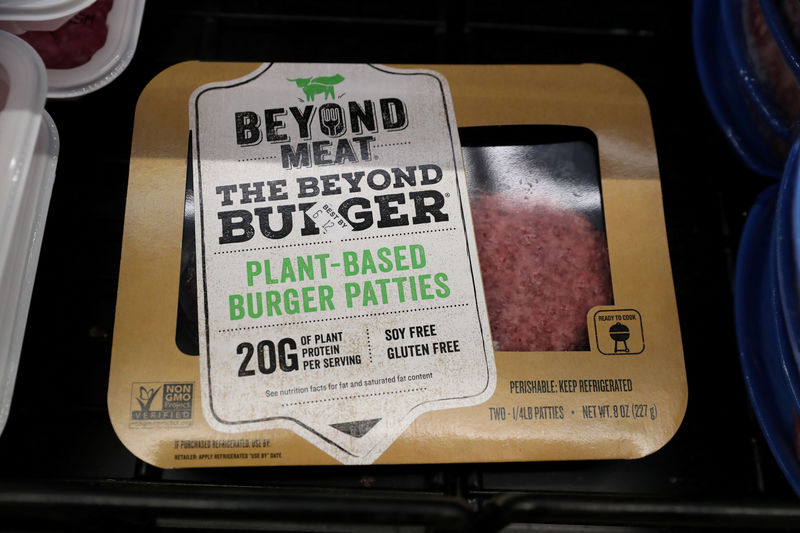 Investing.com — Beyond Meat (NASDAQ:BYND)'s doing a good job of changing the subject.
Shares are up more than 5% after the company issued a press release announcing two new versions of the Beyond Burger, and sending out an email saying it would start selling a plant-based minced pork product at five restaurants in China. CNN said the plant-based minced pork product would be available only for a limited time.
The relatively insignificant announcements come on the heels of McDonald's announcing its plant-based meat platform, the McPlant, and confusion as to whether or not Beyond Meat is involved in the project. The two had previously partnered to serve Beyond Meat burgers at stores, but that was discontinued earlier this year.
Beyond Meat said the company co-created the plant-based patty that will be a part of the McPlant line, to which McDonald's Corporation (NYSE:MCD) declined to comment.
Bloomberg's Kyle Stock, though, seems to have nailed the puzzle. He called the McPlant name "fantastic" in a Sunday column.
"The name is one of the many things that probably would not have been possible had McDonald's gone with a third-party supplier like Beyond Meat for its cow-free protein. The decision to keep its veggie-forward products in-house, announced last week, is certainly an anomaly in the fast-food world," Stock wrote. Thanks for clearing that up.