This post was originally published on this site
https://i-invdn-com.akamaized.net/content/picf66a33b85c5dcd9f61ad1ae08e062671.jpg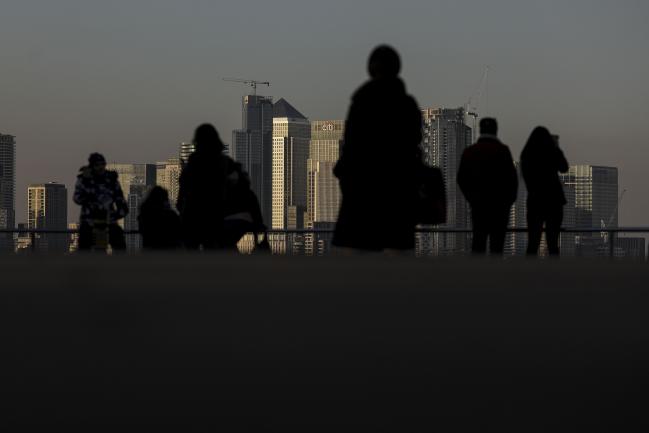 (Bloomberg) — Jupiter Fund Management Plc (LON:) snapped up rival U.K. asset manager Merian Global Investors as the industry faces pressure to consolidate.
The British fund manager will make a payment of 370 million pounds ($482 million) through the issue of new Jupiter stock to Merian shareholders, with an additional deferred performance payout, according to a statement on Monday. London-based Jupiter will manage more than 65 billion pounds of assets after the deal, the company's first acquisition.
Active managers face increasing pressure to pair up amid heightened regulatory costs and intense competition from low-cost index and exchange traded funds. Jupiter, run by Chief Executive Officer Andrew Formica since last year, has suffered seven straight quarters of outflows and the Merian acquisition will help replenish its assets.
It "provides increased scale and diversification into attractive product areas, and creates stronger future growth prospects for the business," Formica said. "It's also consistent with our strategic priorities, adding strong investment talent with a similar culture and investment philosophy."
Jupiter's shares rose as much as 10.4% in Monday morning trading in London, the most in more than six years.
Competition for active managers has sent fees lower, led to thousands of job losses and forced large-scale consolidation among companies, with mixed results.
The Janus Henderson Group Plc and Standard Life (LON:) Aberdeen Plc mergers were aimed at boosting assets, but neither have been able to stanch outflows since their tie-ups. Banco de Sabadell SA also agreed in January to sell its asset-management business to Amundi SA for 430 million euros ($466 million). GAM Holding AG considered a sale of the company last year and Julius Baer Group Ltd. had plans to dispose of its asset manager Kairos.
"The key point to make here is this is not a merger," Phil Wagstaff, Jupiter's global head of distribution, said in a telephone call. "This is very clearly an acquisition by Jupiter and we will keep our culture, methodology and strategy."
Merian
Merian Global is owned by Boston-based private-equity firm TA Associates Management, which acquired Merian in 2018 from Old Mutual Ltd., the South African financial services conglomerate. Founded by U.K. veteran fund manager Richard Buxton, Merian's biggest offerings are global and U.K. equities.
TA Associates will retain a 16% stake in Jupiter after the deal and take a seat on the board.
Merian fund managers Buxton, Ian Heslop, Amadeo Alentorn, Daniel Nickols and Richard Watts have all signed contracts with Jupiter and will be bringing their teams over with them, Wagstaff said.
Bloomberg reported on Saturday that Jupiter's negotiations on the Merian deal were underway, with a likely purchase price of less than 500 million pounds in cash and stock.
'Defensive' Deal
Before leading Jupiter, Formica built the former Henderson Group through dealmaking and eventually combined his firm with Janus Capital in 2017. He became co-CEO of the merged group alongside Dick Weil. Formica departed a year later after the board chose Weil as sole CEO.
Luring investors back to Jupiter could prove more difficult following star portfolio manager Alexander Darwall's decision to set out on his own. He ran the flagship Jupiter European Fund as well as the listed Jupiter European Opportunities Trust Plc.
London-based Shore Capital Group Ltd. said investors should remain dubious about the Merian acquisition.
"Recent large scale M&A in U.K. asset management has not proved to be a value-creative event for investors," analyst Paul McGinnis said in a note Monday. "The deal looks defensive in nature — as did Standard Life Aberdeen — so we think investors should start from a slightly skeptical position."
(Updates with quotes from company interview, analyst from 8th paragraph)