This
post
was originally published on
this site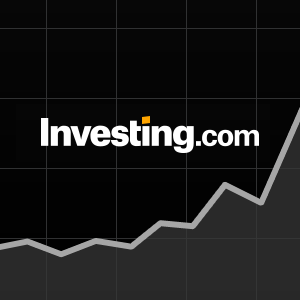 (Bloomberg) —
Denmark, Poland and Cyprus tightened their borders to limit the spread of the coronavirus even as European leaders called for more concerted action to contain the economic fallout.
Germany, which borders both countries, pledged to spend whatever was necessary to protect its economy and the European Commission said it's ready to green-light widespread spending after a market meltdown and a forecast that the euro zone was headed for recession.
With Group of Seven policy makers struggling to forge a united front, the response from national capitals reflects the urgency to avoid the lockdown that hit Italy amid an epidemic that seemed to be spiraling out of control. In Denmark, only Danes, Danish residents and green card holders will be let in. For everyone else, the country's borders will be closed until April 14 and people arriving in Denmark will be sent back.
"We're painfully aware that this will have severe consequences," Danish Prime Minister Mette Frederiksen said in Copenhagen on Friday, as she announced borders would close. "We can see how the situation in Italy developed in a catastrophic direction," she said. "Everything we're doing is to ensure that we get through this situation in a different way."
Likewise, Cyprus is closing its borders for 15 days to foreigners who don't live or work on the Mediterranean island, President Nicos Anastasiades said in a televised address.
Poland implemented full checks at its border crossings for at least the next 10 days, with Premier Mateusz Morawiecki saying the government would quarantine Polish nationals as well as foreigners crossing into the country, while allowing trade to continue. "We want to reduce risks as much as it's possible to do," he said.
Success Story
Meantime, French President Emmanuel Macron proposed that EU leaders discuss coordinated action to add stricter border controls.
The ability to travel without border checks has been a fact of life for more than two decades in most of Europe, with passport-free movement arguably the most successful feature of daily life for more than 400 million people in the EU. Officials in Brussels are accepting the new — if temporary — restrictions through gritted teeth.
"General travel bans are not seen as being the most effective by the World Health Organization," said Ursula von der Leyen, the president of the European Commission, the bloc's executive arm. "Moreover, they have a strong social and economic impact. They disrupt people's lives and business across the borders."
Just hours earlier, German officials announced KfW, the state bank, can lend as much as 550 billion euros ($610 billion) to companies to ensure they survive the pandemic and shield their workers from its impact. Switzerland pledged 10 billion francs ($10.5 billion) of aid for its companies. European stocks surged.
"This is the bazooka," Finance Minister Olaf Scholz. "We're using it to do what is necessary. We'll check later to see if we need additional smaller weapons."
Chancellor Angela Merkel said later on Friday that the measures show "that we're ready to do whatever is necessary, to do whatever Germany needs, so we can get through this crisis as best possible."
Spanish Prime Minister Pedro Sanchez declared a state of emergency Friday after the number of confirmed cases jumped by 40% in 24 hours to 4,209. A week ago there were 261. "The Spanish government will do whatever it takes" to slow contagion, Sanchez said.
Switzerland's aid program is targeted at small businesses and freelancers who've been hit by government restrictions on cultural events and school closures. "To them we say, we're not abandoning you," President Simonetta Sommaruga told reporters in Bern.
European Central Bank President Christine Lagarde triggered a massive selloff on Thursday when she indicated the ECB wasn't prepared to bail out the markets. On Friday, her ECB colleagues insisted the central bank still has plenty of ammunition and is willing to use it.
Italian Governing Council member Ignazio Visco told Bloomberg Television that officials are prepared to target bond purchases toward the worst-hit countries — such as his — to narrow bond spreads. That would make borrowing more affordable for companies, individuals and the government in Italy as they ride out the downturn.
"We can frontload, we can concentrate on particular jurisdictions according to the circumstances," Visco said in the interview.
Trading was volatile throughout the day, with the Index rising 1.4% after having jumped almost 9%. The weekly loss was 18%.
Completing the barrage of policy pledges, European Commission President Von der Leyen said she's ready to recommend that euro members trigger an emergency clause in their budget rules that would allow the whole bloc to engage in fiscal stimulus if there's a severe downturn.
In the meantime, she said countries can have full flexibility within the fiscal rules, meaning measures to address the impact of the virus won't be factored into the assessment of their deficits. Italy has already announced a 25 billion euro stimulus package that is set to push its deficit beyond the 3% limit this year.
The commission also announced a 37 billion-euro "Corona Investment Fund" that would use spare money from the EU budget to help businesses, healthcare systems and sectors in need. It also said the EU's own investment fund will guarantee 8 billion euros of loans to 100,000 small- and medium-sized enterprises. Affected companies will be able to delay the payment of their existing loans.