This post was originally published on this site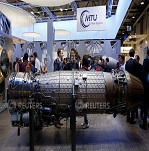 Investing.com — Europe's stock markets rose on Thursday ahead of the long Easter weekend, buoyed by increasing signs that the continent is reaching the end of the first phase of the Covid-19 outbreak.
Over the last two months, markets have had to adjust to the biggest synchronized shock in living memory. The benchmark Euro Stoxx 600 fell 62% from its peak in February to its trough of 268.57 on March 16, as investors were forced to trash all their existing models on future cashflows.
A clear policy response from central bank and – to a lesser degree – governments since then has allowed a respectable rebound. At 327.68 as of 5:30 AM ET (0930 GMT), the Stoxx 600 has almost perfectly completed a standard 38.2% Fibonacci retracement of the Q1 disaster. A brief push above the 331.7 level on Thursday failed to last, however.
Germany's DAX has posted one of the strongest rebounds in recent days, on the perception that its heavy weighting of manufacturers will, ultimately, translate into a quicker and more thorough recovery than indices dominated by service sectors. It also helps that Germany's response to the medical emergency has been – at least at first glance – more successful than that of its neighbors, with one of the highest testing rates and lowest mortality rates in the region.
But even so, the DAX at 10,412 is still some 70 points short of a 38.2% retracement. At this Easter time, cautious investors are likely to remain doubting Thomases until they see such levels convincingly broken.
A positive breakout, in turn, is likely to depend on how the second phase of the Covid-19 saga plays out. The recovery is unlikely to be smooth. Restrictions will be lifted much as they were imposed – in piecemeal, stop-start fashion, without any consistent messaging across the continent. The effects of high unemployment or underemployment on consumption remain impossible to predict accurately. Markets will stay particularly sensitive to any evidence of secondary infection waves in China.
Germany at least has profited from having more fiscal space to mobilize a comprehensive package of stabilization measures, including a now-unlimited government loan guarantee scheme for its small and medium-sized enterprises, the famed Mittelstand. Arguably, it stands to extend its relative gains vis-a-vis other European markets as a cancelled summer tourist season diverts more consumption to the domestic market.
The support measures will still be direly needed though – the Federal Labor Agency reported on Thursday that the number of businesses filing for government wage subsidies under the so-called 'Kurzarbeit' scheme rose by 40% to 650,000 last week. Chairman Detlef Scheele said the Agency won't have reliable data on the actual level of subsidies needed for a few weeks yet, but the number of people using it is sure to exceed the 1.4 million peak of the last crisis. Peak uncertainty may have passed, but it remains painfully high.