This post was originally published on this site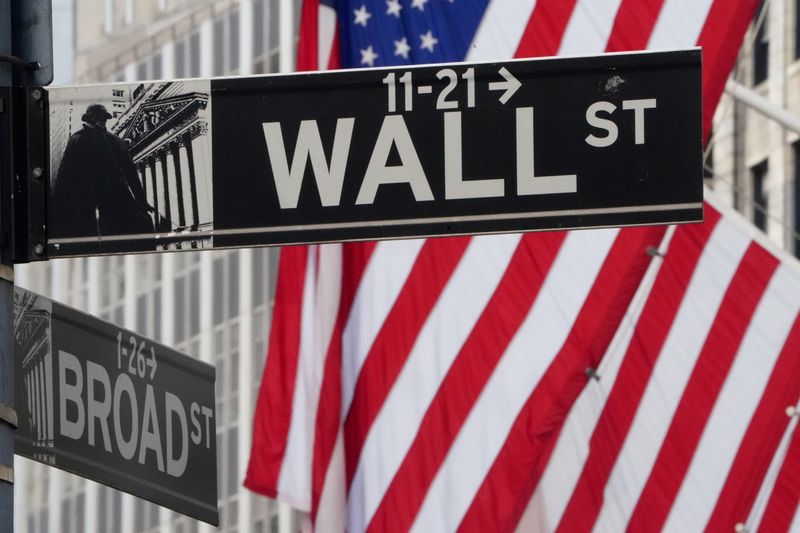 Investing.com – The Dow climbed Tuesday as value stocks racked up gains on hopes that a victory for Vice President Joe Biden will ensure a more generous stimulus package is rolled out to inject power into the economic recovery.
The Dow Jones Industrial Average rose 2.06%, or 554 points. The S&P 500 was up 1.73%, while the Nasdaq Composite added 1.85%.
As U.S. voters hit the polls, Biden holds a lead over President Donald Trump across key swing states including Arizona, Florida, Pennsylvania, and Wisconsin, according to the New York Times/Siena College poll.
"Should Biden manage to secure one of those three states (especially Florida or North Carolina) then the chances for Donald Trump would fall dramatically," ING said in a note. "In other words, while there is a high risk of a delay in the result, there is also a material chance that Joe Biden may have virtually secured a win by 03:00 EST (08:00 GMT) if results show he's clearly ahead in those states."
In recent months, Wall Street has suggested that a Biden victory would be good for value stocks as the economy will get a boost from a bigger stimulus package, easing the hit from higher taxes and plans to expand public health care coverage.
Biden has suggested raising taxes to 28% from 20%, though that would still below the 32% rate seen before Trump took office.
Others, however, suggest that a blue wave – the Democrats taking control of both the White House and Congress – may prompt the Fed into hiking rates again.
The effect of a blue wave "could bring the first rate hike by the Fed in from 2024 to 2025 to maybe 2023 to 2024," Morgan Stanley (NYSE:MS) said.
Industrials and consumer discretionary stocks are among the top gainers.
Financials were led higher by banking stocks as Treasury yields climbed on hopes that the passing of election uncertainty could refocus lawmakers' efforts on policies that would ensure the economic recovery remains on track.
JPMorgan Chase (NYSE:JPM) and Citigroup (NYSE:C) closed 3% higher, while Bank of America (NYSE:BAC) was up 2%.
The move higher in banks helped eased weakness in PayPal (NASDAQ:PYPL) after the fintech giant's better-than-expected results were offset by earnings guidance that disappointed Wall Street.
In other earning news, cash-strapped theater chain AMC Entertainment (NYSE:AMC) rose 9% despite reporting a wider-than-expected quarterly earnings following a 90% plunge in revenue.
'We give AMC credit for restlessly seeking ways to improve its net debt position and remain afloat. However, we do not expect attendance levels to begin to normalize until mid-2021, which presents a real risk to the industry, and AMC in particular," Wedbush said in a note as it lowered its price target on the stock to $2.50 from $4.
Technology also played a role in the broader market move higher as the Fab 5 built on their late-day rebound from Monday.
Amazon.com (NASDAQ:AMZN), Apple (NASDAQ:AAPL), Facebook (NASDAQ:FB), Google-parent Alphabet (NASDAQ:GOOGL) and Microsoft (NASDAQ:MSFT) gained more than 1%.