This post was originally published on this site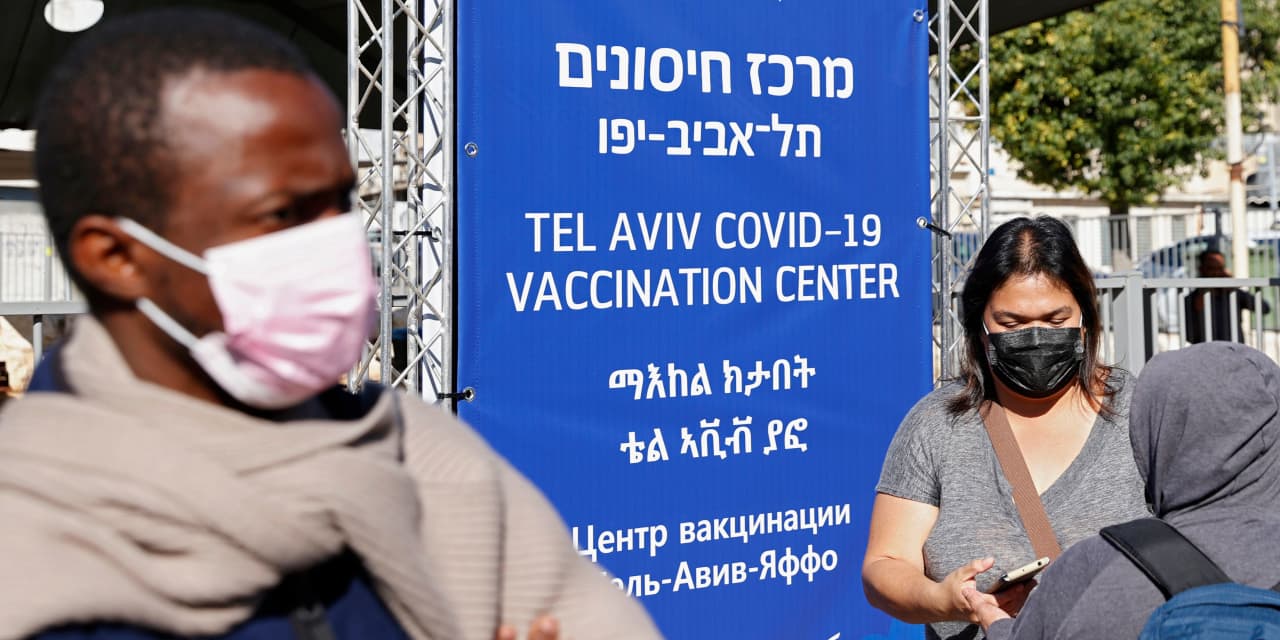 Early findings in Israel and the U.K. on their vaccination campaigns seem to confirm that the Pfizer–BioNTech and AstraZeneca–Oxford vaccines do provide strong protection from the coronavirus that causes COVID-19. Even the Russian Sputnik V shot is now being considered for approval in the European Union.
In Israel, where more than half of the population has already received a shot, there has been a 53% reduction in new cases in the fully-vaccinated population and a 39% decline in hospitalizations. Prime Minister Benjamin Netanyahu said on Tuesday that 97% of COVID-19 deaths in the past month were among people who had not been vaccinated.
In the U.K., results of a new finding revealed by the Sun newspaper revealed that a single dose of the vaccine from U.S. drug company Pfizer PFE, -0.44% and its German partner BioNTech BNTX, +1.94% reduced infection risks by 65% in young adults and 64% for the over-80. The shot developed by U.K.-Swedish drug company AstraZeneca AZN, -0.76% and the University of Oxford offers similar protection.
Russia's Sputnik V vaccine, greeted with skepticism and jokes when announced by President Vladimir Putin in August 2020, was shown as having high efficacy in a Lancet peer-reviewed study. It has now been approved in 20 countries (including, in the EU, Hungary) and has been submitted to the European medicines regulator.
Read: The U.K. Is Near the Top of the Vaccination Rankings. How to Play the Success.
The outlook: The first results of vaccination in the real-world, observed in the two countries that are far ahead of the pack in their immunization campaigns, are encouraging, and should be an incentive for others to accelerate the pace. That raises hopes that the economic recovery might come sooner than currently envisioned.
Governments, however, caution that new variants, some still unknown, may dampen the current optimism, and they have so far refrained from setting a firm timetable for the lifting of restrictions in Europe.
Read: AstraZeneca COVID-19 vaccine concerns shrugged off by U.K. and Australia