This post was originally published on this site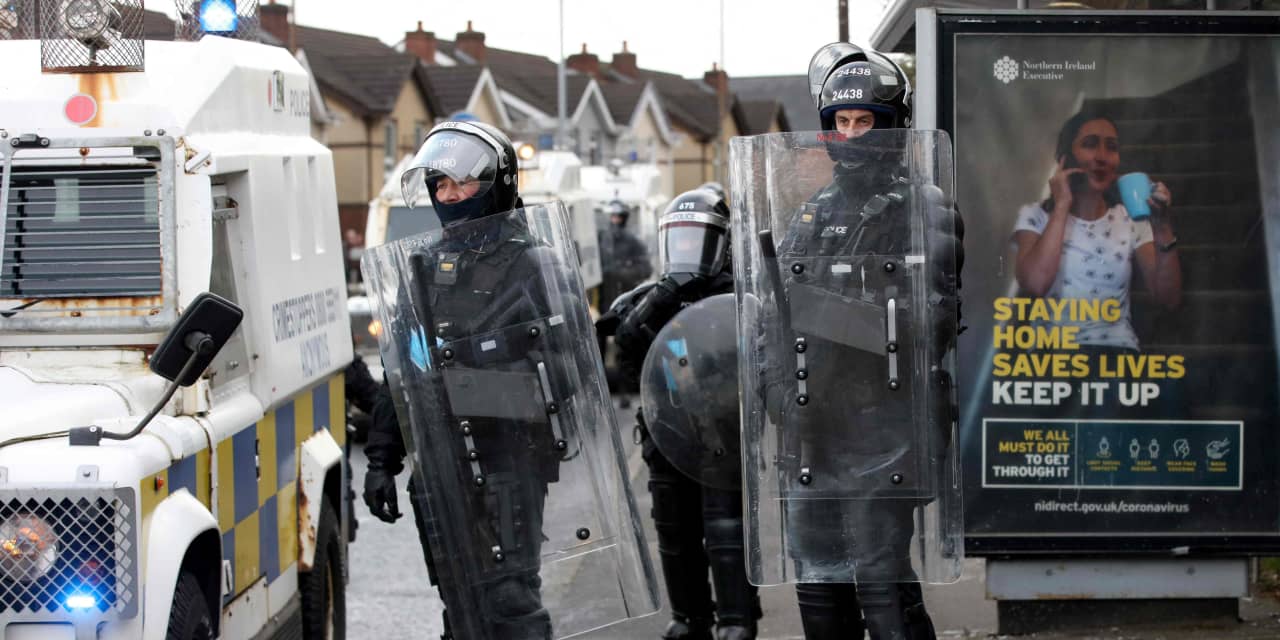 Representatives from all political parties in Northern Ireland held video meetings on Friday with U.K. Northern Ireland Secretary Brandon Lewis, in an attempt to find a way to end a week of rioting and fights between gangs from the loyalist and nationalist communities in Belfast.
White House press secretary Jen Psaki said on Thursday that the U.S. was "concerned" over the renewed violence and reiterated President Joe Biden's steadfast support "of a secure and prosperous Northern Ireland in which all communities have a voice and enjoy the gains of the hard-won peace."
After years of peace between the two communities brought about by the 1998 Good Friday agreement, tensions flared again in recent months after Brexit and the creation of a de facto border between Northern Ireland and the rest of the U.K., to avoid erecting one between the two Irelands.
The Democratic Unionist Party, which shares power in Northern Ireland with nationalist party Sinn Féin, has been campaigning in the last few months for the U.K. to denounce the Brexit treaty's protocol on Ireland Prime Minister Boris Johnson signed with the European Union last December.
Read: Britain and the EU plunged into new crisis over food imports to Northern Ireland
The outlook: The economic and trade tensions created by the U.K.'s exit from the European single market, while Northern Ireland remains in it, have revived fears in the loyalist community that the region is slowly drifting away from the U.K. But rowing back on the Brexit treaty would create a bigger problem for London.
From the archives (September 2020): Biden to Brexit Britain: No trade deal with U.S. if you mess with Ireland