This post was originally published on this site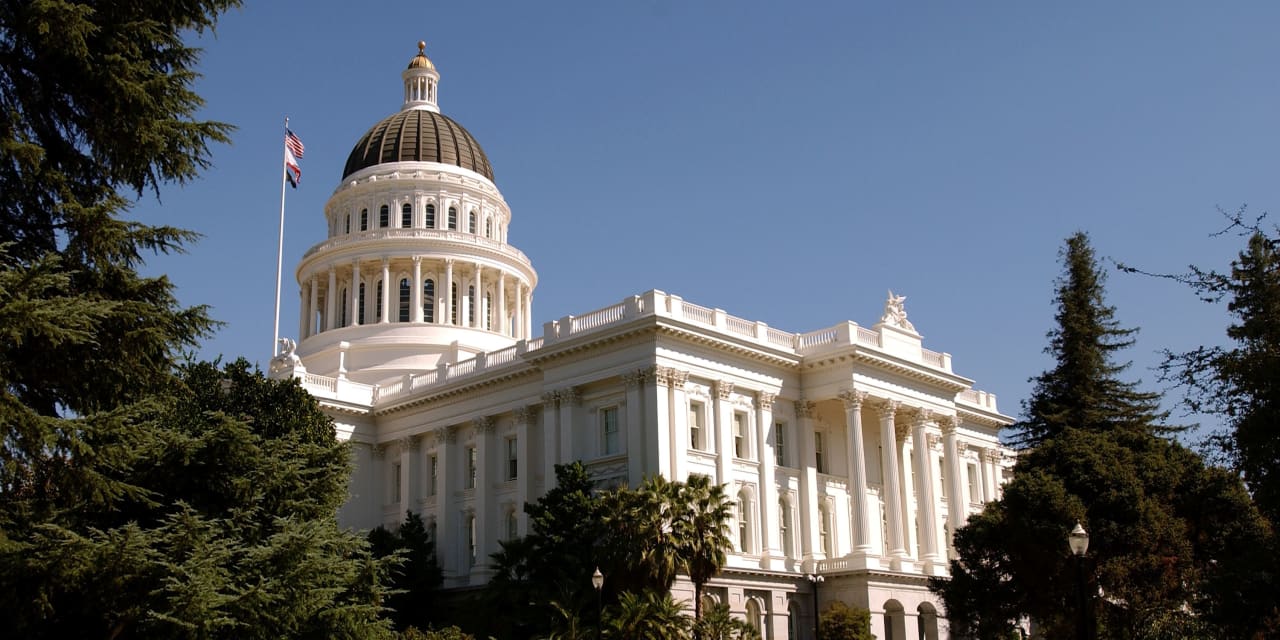 Publicly traded California companies have nearly doubled the number of female directors on their boards in the three years since a first-in-the-nation law mandating gender diversity on boards was enacted in the state, a new report has found.
A report released Tuesday by the California Partners Project, or CPP, found that women now hold 1,483 board seats, or 26.5%, at such companies, nearly double the 766 seats, or 15.5%, held by women in 2018.
The report also found a racial gap, though: "Only 6.6% of total board seats are held by women of color, even though women and girls of color comprise 32% of our state's population." A majority of the companies, or 56%, have no "women of color" on their boards.
In 2018, then-California Gov. Jerry Brown signed into law Senate Bill 826, which requires publicly traded companies in the state to have at least one, two or three women on their boards, depending on their size, by the end of 2021. Companies that don't comply could be fined $100,000.
In-depth: Regulating Big Tech will be hard, and California is proving it
The CPP — an organization that champions gender equity and was co-founded by California First Partner Jennifer Siebel Newsom — is also tracking companies' progress, and how many female directors they need to be in full compliance by the end of the year. As of March 1, 418 California companies have 563 seats to fill with women by December 31, the group said. It also said just 14 companies have yet to comply with the law.
Former State Sen. Hannah-Beth Jackson, who wrote SB 826, told MarketWatch she's pleased with the effects of her legislation so far.
"This is beneficial for companies, the community and the economy," she said, adding that "when you look at the data, clearly companies benefit by having that diversity on their boards."
For more: California is trying to legally require more diversity on corporate boards
Jackson also said she's "thrilled at the impact it's having across the country, not just in California," as more companies take the position that diversity is an important part of doing business. She pointed to Goldman Sachs Group Inc.
GS,
-0.02%
enacting a policy of requiring diversity in the boards of companies it takes public, and Nasdaq Inc.
NDAQ,
+0.65%
requiring the same for companies it lists on its stock exchange.
"It's been a long time coming," she said.
Some notable figures from the report:
As of March 1, there are 678 public companies in California with 5,599 board seats.
Of those, 79% of companies have already either met the 2021 requirements or need to add one woman to their boards.
93% of microcap companies (with market capitalizations of less than $300 million) have at least one woman on their board, up from 47% in 2018.
There are 39 special-purpose acquisition companies, or SPACs, headquartered in California, and 12.8% of them have no women on their boards, compared with 1.3% of other public companies that do not.
Only 1% of women on boards in California are Latina, 2% are Black, and 3.3% are Asian American or Pacific Islanders. White women comprise 20.2% of board directors, despite making up 18.5% of the state's population, . The CPP report attributed gains made by nonwhite women to AB 979, which Gov. Gavin Newsom signed last year and mandates board diversity by ethnicity, race or sexual orientation.
See: California will require public companies to have diverse boards
California Secretary of State Shirley Weber, whose office is responsible for enforcing SB 826, said in a statement, "I am mindful that there is still room for more diversity on corporate boards and California can do better achieving gender-diverse corporate boards for the benefit of our state, its economy, and above all, its people."